Cyclone
(Sculpted by Kylee Parks, Produced in Fine Porcelain by ALS)
Cyclone, sculpted by Kylee Parks, was sculpted to be part of her BreyerFest STAG 2.0 event. When I saw him, I knew he had to be created in porcelain and glazed. The moment I pulled him out of the kiln however, I knew he had to have an edition where he got to stay in bare, unglazed porcelain - he was just to beautiful! The artistic, sculptural look of this piece needed to be kept pure!
Kylee agreed with me! So first the first time ever, I'm offering a limited edition version of the piece in whiteware - no tints, no glazing, just the glorious porcelain! The edition will number 100 plus two artist pieces and each edition piece will have their number etched into their backs. Please note that these are NOT to be "colored" in anyway - professional glazers may reach out to me for a spot as a guest artist of the glazed run and if you want to "cold paint" him, there is the resin version to do that on. I need to make it very clear that alterations to this piece will not be tolerated.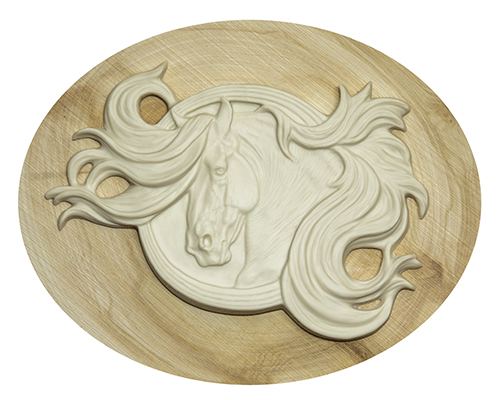 Click on the image above to view the Cyclone porcelain gallery. Link will open in a new window.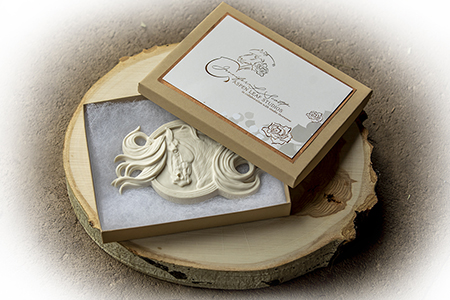 PRICING. He will be $250 PPD (Int'l extra). These are/will be sold in my online store when stock is avilable.

In addition to the LE mentioned above, there will be custom-glazed pieces sold as they are completed via a variety of ways. Most of these are usually sold via offers, though I may put up a few first-come, first-serve pieces on the store as well.
CMG PIECES BY JENNIFER SCOTT:
JS #1:
Glossy Flaxen Chestnut

JS #2:
Glossy Lt. Dapple Gray

JS #3:
TBD